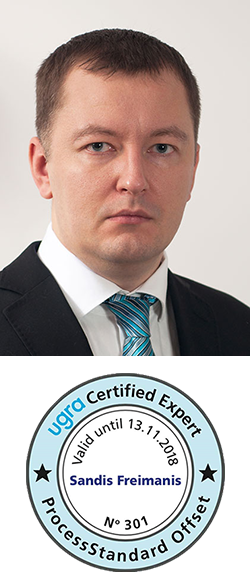 We are extremely proud to announce that a colleague from our prepress team, Sandis Freimanis, has recently been certified as UGRA certified expert!
Certification is done at the International UGRA Center in Switzerland, which is the 2nd largest company in the world to certify printing experts according to ISO 12647-2 and ProcessStandard Offset.
Sandis has become a certified UGRA consultant, which means he has appropriate knowledge about ISO standards to consult and optimize printing processes, to perform audits to make sure a printing house works in conformity with ISO standards. So far Sandis is the only UGRA certified expert in Latvia and 2nd in the Baltics.
Well done, Sandis!