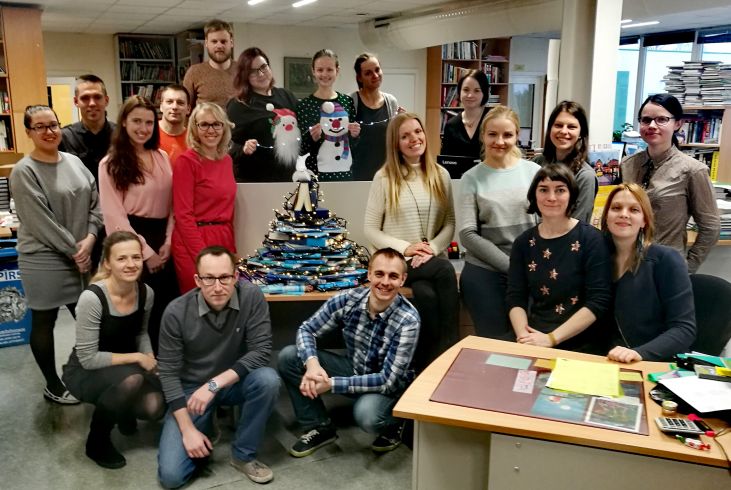 2017 has been filled with lots of beautiful books!
Thank you all for your hard work, patience and goodwill throughout the year!
Wishing eveyone merry Christmas and a happy New Year! Let it be full of joy, peace, health and happiness!
In this holiday season, same as previous years, our Christmas card budget is donated to those in need:
Public Benefit Society "MSS Cesis" for support of people, who suffer from multiple sclerosis.
A donation to a project "Dear Nanny" organised by Ziedot.lv and The Association of the Disabled and Their Friends "Apeirons" to support 5 families with proffesionally trained nanny for ill or disabled children.