There is a way to compensate carbon emissions – carbon covering - it means that companies and individuals can invest in different environmental projects around the world in order to balance their own carbon footprints.
How to cover emissions?
Livonia Print calculates the carbon emissions according to the technical specification of the order and all materials used in the product;
With the data obtained the customer himself turns to the chosen company that offers emission compensation;
The customer chooses one of the global environmental projects indicating the amount of emissions to be compensated and does the payment;
A certificate for compensating emissions will be sent after the payment is done;
If you want to put a logo on your book with information that "this printed matter has been carbon compensated according to ClimateCalc", please send us back your emission compensation approval. Inform your Livonia Print contact person about the location you would like to have the logo. Our prepress will include it in your files and you will be able to check and approve it at the file confirmation stage.
We can suggest a few compensation projects you can buy credits online, for example:
More information about carbon footprint and reputable carbon retailers you can also find on International Carbon Reduction and Offset Alliances website .
ClimateCalc evaluated products can have 2 types of logos:
It is possible to have a ClimateCalc logo also without emission compensation, marking it as an evaluated product.
Logo for an evaluated printed product: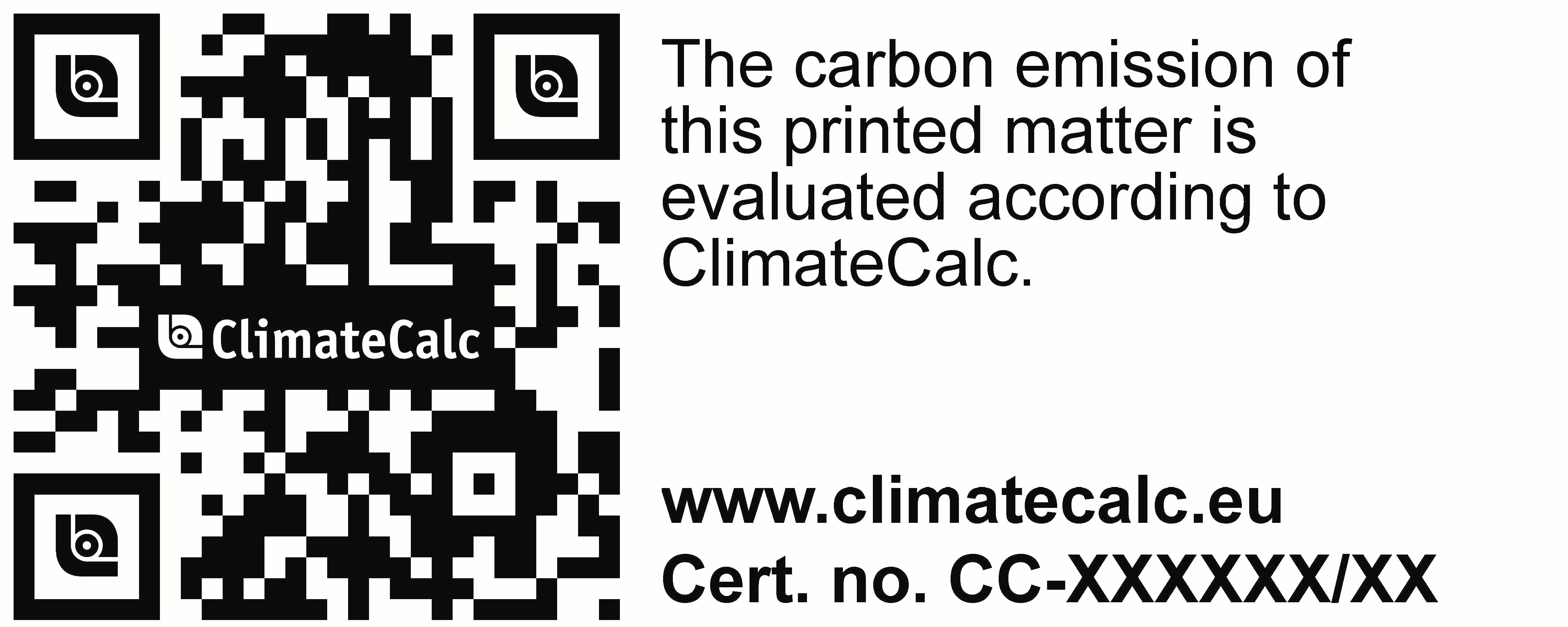 2. Logo for a compensated printed product: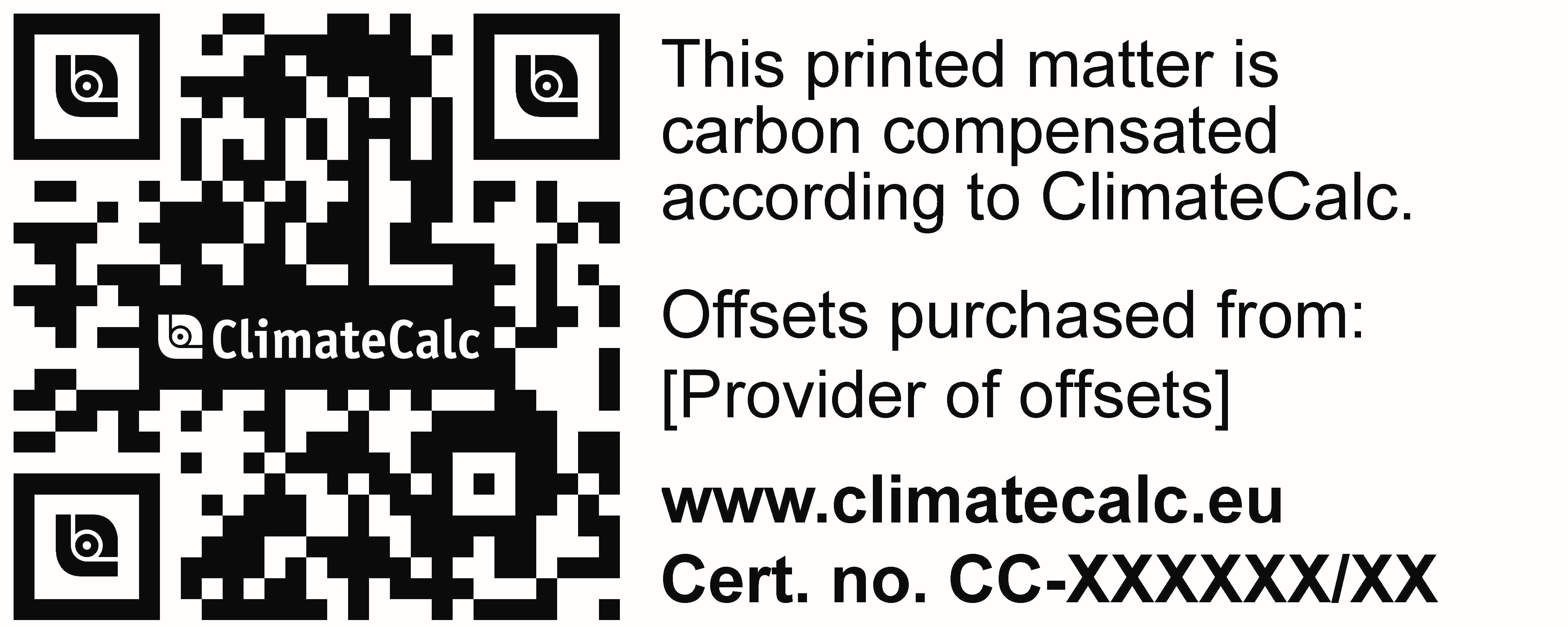 Logos are available in the following languages – English, French, Finnish, Danish, Norwegian, Swedish, German.