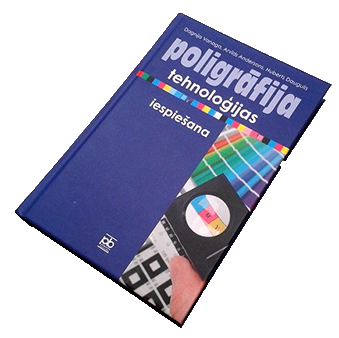 Last week in Riga State Technical School a new book about printing technologies was presented. This kind of educational literature covering our industry last time was published 40 years ago!
Dagnija Vanaga, author of the book "Poligraphy. Technologies. Printing" is the director of Riga State Technical School, a certified engineering technologist of poligraphy with a great work experience in different Latvian printing and binding companies and now about to become a PhD graduate.
The book was created with help of different specialists from Riga State Technical School, Heidelberg Baltic Finland OY, The Latvian Printers' Association, and others.
Livonia Print was happy to take part in printing and binding of this very practical and important book for Latvian printing industry.